Methods Machine Tools Introduces OKK High Precision Vertical Machining Center for Die and Mold Machining.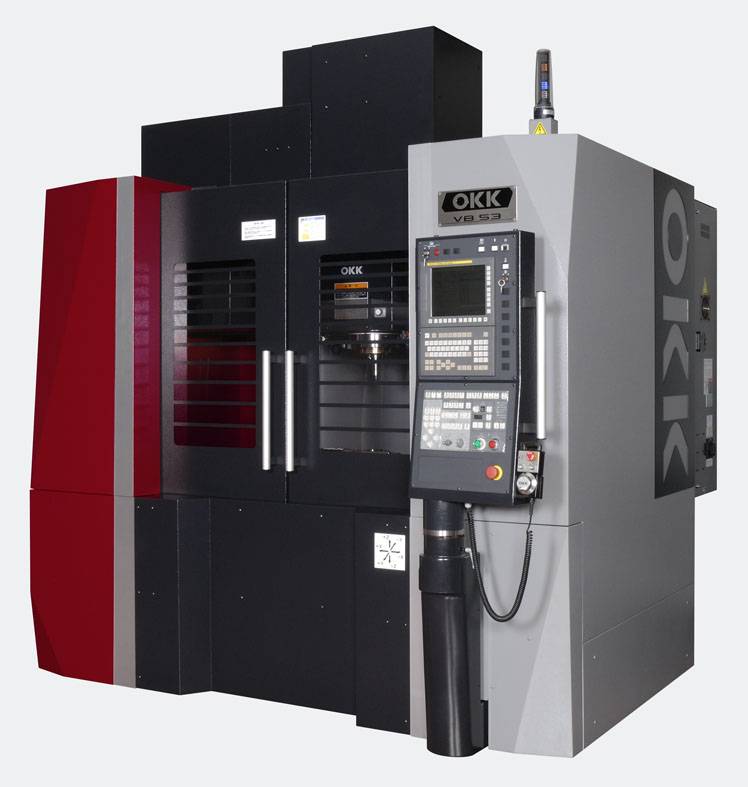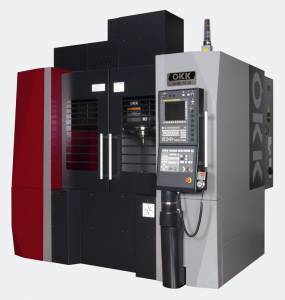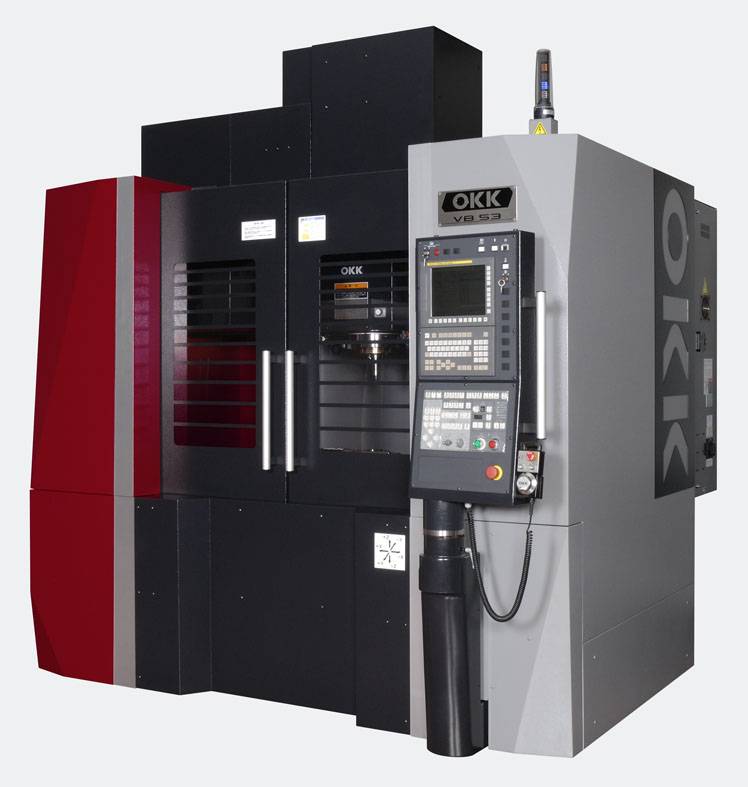 Methods Machine Tools, Inc., North America's foremost supplier of leading-edge precision machine tools and automation, has introduced the OKK VB53a Vertical Machining Center (VMC) that is ideally suited for die and mold machining. The high-speed OKK VB53a features a range of features which minimize vibration and maximize accuracy, resulting in superior surface finishes for high-end die and mold applications, and precision parts.
"We are pleased to offer mold makers and manufacturers with a new, highly productive and operator friendly VMC solution from OKK," said Bob Meier, Methods Machine Tools, Inc. "In addition to providing exceptional reliability and precision, the OKK VB53a work space is designed with the operator in mind, offering up to 50% more accessibility than conventional machines."
The OKK VB53a has several features for high rigidity and accuracy. A rigid machine base, wide size linear roller guide and fine pitch high-resolution ball screw increase machining precision. Enhancing positioning accuracy, a 0.05 micron resolution linear scale is offered. Soft Scale Cube technology features thermal sensors that monitor and compensate for any displacement in real time.
An externally located isolated oil cooler removes a common source of machine vibration and results in better die and mold quality. Due to the coolant sheltered work environment, the machine casting is protected from chips and coolant to avoid thermal distortion. The Y-Axis shutter is designed to reduce chip accumulation and reduce operational downtime, while coil-type conveyors clear out chips quickly and efficiently. An automatic grease lubrication system ensures there is no waste oil contamination of the coolant.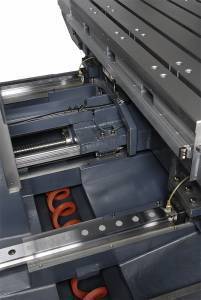 The OKK VB53a features a powerful FANUC F31i-B control together with Hyper HQ control technology, which is critical for efficient and accurate manufacturing. Hyper HQ control consists of a 64-bit, high speed RISC processor including a look ahead multiple block (multi-buffer). It automatically detects the corner on parts from the NC part program, and controls the feed rate so
it does not exceed the machine's permissible acceleration rate. A large capacity, 1 GB data server holds large files and sends it through a high-speed Ethernet connection for external analysis on the RISC so that the VB53a is never starved for data.
The new OKK VMC features a 20,000 RPM, 20/15 HP spindle and has X,Y,Z travels of 41.3″ x 20.8″ x 20.1″ (1,050 mm x 530 mm x 510 mm), respectively. The automatic tool changer will store up to 30 tools. The table work surface area is 49.6″ x 23.6″ (1,260 mm x 600 mm), and offers load capacity of 2,646 lbs (1,200 kg).  The OKK VB53a is a compact size machine with a footprint of 98.23″ (2,495 mm) x 120″ (3,050 mm) for economical use of floor space.
For over 100 years, customers worldwide have relied on OKK machines, including Vertical, Horizontal, and 5-Axis machines for quality, reliability, precision and innovation. To ensure 100% quality control, OKK produces all key machine tool components in-house such as spindles, mechanical gears, precision square slide guide ways and special controller features.