When the Chips are Down: How Minuscule Products Put the Brakes on the Auto Industry, and How Machine Shops can Navigate the Crisis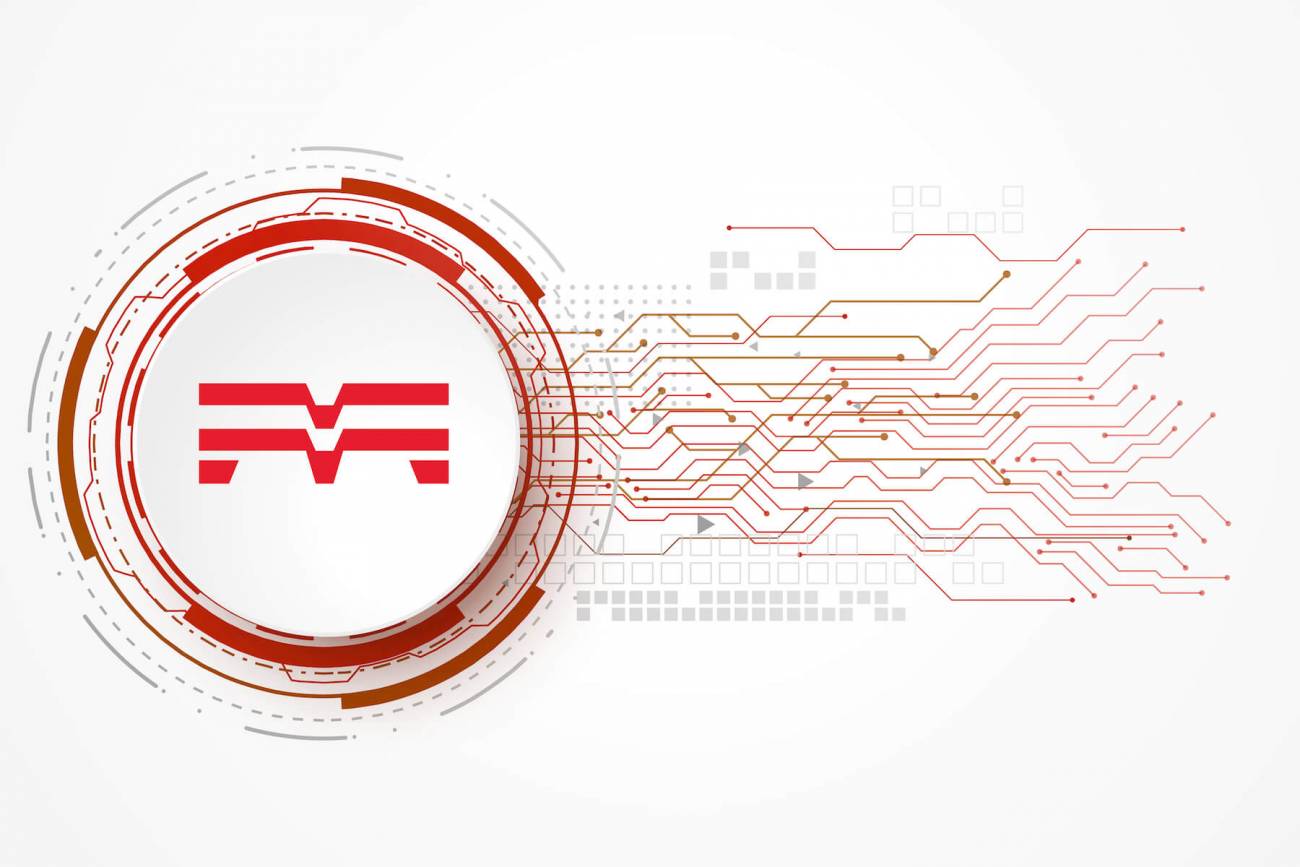 The coronavirus taught a crash course in supply chain management and market fundamentals as countries closed borders and ports overnight. The ripple effect has reverberated through the manufacturing industry, nowhere is this more apparent than the semiconductor market – the linchpin of the computerized world.
The confluence of the semiconductor shortage and ongoing supply chain complications caused by port bottlenecks has hindered automotive manufacturing for months.
Driving Forces
Semiconductors – commonly referred to as microchips – are materials that have varying amounts of electrical conductivity. They're critical components for consumer electronics, communications equipment, and just about anything that plugs into an outlet or consumes electricity. While there are different semiconductors for different purposes – and sometimes different markets – they're a pervasive technology. Microchips are in a greater number of products than ever before.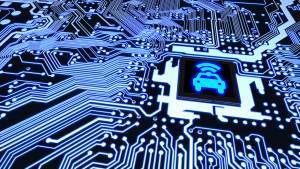 "Meanwhile, the proliferation of chips in the vehicle itself continues to increase," said Glenn Stevens Jr., Executive Director of MICHauto, an industry association based in Michigan.
The advent of autonomous, connected, electric, and shared (ACES) mobility systems like backup cameras, driver-assistance systems, and adaptive cruise control necessitated more microchips.
"All these sort of things require electronics, and therefore chips," Stevens said.
Shipments of silicon materials used within the semiconductor industry increased about 123% from 2000 to 2020, or from 5.5 million square inches of material to 12.4 billion, according to SEMI, an industry trade group. In 2019, semiconductor industry analysts predicted the automotive semiconductor market would be the fastest-growing end-use marketing from 2017-2021, according to a U.S. International Trade Commission briefing. Depending on the make, model, and engine type, a single automobile can contain up to 3,500 semiconductors.
During the onset of the pandemic, the free market's invisible hand yanked the steering wheel, sending supply and demand fishtailing down the highway.
Lockdowns, travel restrictions, and virus containment measures muted demand for cars and trucks. Faced with limited demand and scaled-back operations, original equipment manufacturers (OEMs) in the auto industry stopped ordering microchips. In return, many automakers temporarily shut down facilities to slow the spread of COVID-19.
Sales of household electronics skyrocketed in 2020 and 2021 as companies allowed people to work from home. When automakers tried to restart production, chips had already been diverted to other markets.
"To me, it's a little bit like if you're at a party, and you leave your seat for a little bit expecting to come back later," said Bernard Swiecki, Director of Research at the Center for Automotive Research (CAR). "But there's no guarantee someone else won't take that seat, it's not promised to you."
Supply-side shocks in 2021, such as the temperatures that froze chip fabrication plants in Texas, a dry spell in Taiwan, and a fire at a Japanese chip-making facility, accelerated the chip crunch until the auto industry hit a brick wall.
Lessons Learned
The chip crunch isn't the first incident that shed light on supply chain weaknesses within the automotive industry. For example, the deadly earthquake and tsunami that rocked Japan in 2011 also hobbled a pigment maker. And, since the pigment maker was the sole supplier for many automakers, various colors couldn't be produced, MICHauto's Stevens recalled.
"The auto industry is always looking for those weaknesses in the supply chain, but the more complexity that goes into a vehicle, and the more technology that goes into it, that does limit the number of suppliers," he said.
Unlike, say, stamping body panels, the semiconductor industry is a specialized market. "We're moving up the value chain pretty high with the electronics and connectivity," Stevens added.
While the 2011 tsunami and earthquake has become the poster child for supply chain management in the automotive market, natural disasters have hardened the industry, Swiecki said. Automakers have war rooms, complex supplier contingency plans, and strategies for navigating the rocky roads of supply chain management.
"A lot of these things are strategized out before [issues] even occur," Swiecki said. "I'm sure that all those prior crises are helping us now, we'd be hurting more if not all the improvements made to the supply chain through those crises." For years, manufacturers and machinists further down the supply chain were encouraged to embrace lean manufacturing, keeping only immediate supply needs on hand.
After the pandemic hit, Swiecki said, some companies began to ask if they went too lean. However, he noted, stockpiling a weeks' worth of semiconductors or other inputs only buys a manufacturer an extra week; they're just biding time.
"Something like a pandemic, I think the longer it goes on there are some things where keeping more inventory just won't help you," he said.
Steering through the Storm
The repercussions of the coronavirus and ensuing chip scarcity will haunt machine shops serving the automotive industry like an unwavering "check engine" light.
Earlier this year, automakers including Ford Motor Co., General Motors Co., Stellantis N.V. (makers of Chrysler and other brands) suspended operations at manufacturing facilities throughout North America and overseas. In May, Ford told workers output at eight factories would be cut due to the semiconductor shortage the same day the automaker announced the all-electric Ford F-150 Lighting, according to the Detroit Free Press.
Some production recently restarted. As of Now. 1. GM will have no North American factories closed due to the shortage. However, the economic effects of the semiconductor supply are becoming more and more apparent.
In an April U.S. Security and Exchange Commission filing, Ford said that it expects to lose about 1.1 million units this year, amounting to $2.5 billion in lost earnings. Second-quarter results were better than expected, and the company was profitable. In a late July filing, the company said it expects production volumes in the second half of the year will be about 30% above first-half results.
Likewise, General Motors said it expects to lose $1.5 to $2.0 billion in earnings. The semiconductor shortage caused General Motors to temporarily suspend some operations and had approximately $1.4 billion worth of unfinished vehicles as of June 30, 2021.
In an October announcement, according to The Detroit News, GM's net income on revenue in Q3 2021 was down about 41% year-over-year. CEO Mary Barra said in a conference call with media that the chip shortage is "somewhat volatile," and the delta variant affected chip production in Asia, affecting the company's semiconductor supply.
With the automotive industry hitting the brakes, losses are rolling downhill.
"Everything flows off of that," Stevens said. "A multi-level, complex supply chain impacts thousands of components and hundreds of suppliers when those releases get cut. It's been a very significant impact all throughout the supply chain."
Unfortunately, according to Swiecki, auto suppliers don't have many options.
"In many cases, the suppliers, their tooling is specific to that product for that customer," he said. "It's very difficult for most automotive suppliers to just say 'for a few months, I'll make something else for another industry.'"
Not every automotive supplier has stalled out. Semi-finished cars, consisting of nearly every component that doesn't require a semiconductor, have been filling vacant lots and automotive plants for months. Manufacturing these vehicles has allowed some suppliers to keep their doors open by machining non-electrical components such as hinges and body panels.
While machinists and automotive suppliers that can keep producing will benefit in the short term, unfinished vehicles could have unintended consequences down the line.
"You have to produce the unfinished vehicle, then you have all the cost of transporting it somewhere for storage," Swiecki said. "You're paying for the storage in the meantime, you're paying for insurance, and in the meantime those vehicles are losing value."
Dredging the Supply Stream
It's unclear when the U.S. will reach microchip stability. Given the complexity of manufacturing semiconductors and the stringent requirements, the chip shortage will likely end later rather than sooner.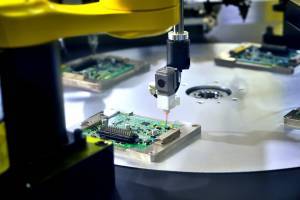 "This is not a short lead time setup for manufacturing process," MICHauto's Stevens noted.
The Semiconductor Industry Association (SIA) breaks the process down into nine steps. First, after careful research and design, raw materials such as sand are purified and melted to form metal ingots exceeding 200 lbs. Next, the ingots are cut into one-millimeter disks called wafers and polished to perfection. Elaborate circuit designs are then etched into the wafer, then cut into tiny chips called dies. From there, the dies are packaged, shipped, and placed into a device.
Wafer fabrication companies are called foundries or "fabs." "Fabless" companies design hardware and semiconductors but subcontract wafer manufacturing to fabs.
The intricacy of the industry creates a high barrier to entry and a concentrated market. And the demographics are changing.
According to The Wall Street Journal, the U.S. and Europe produced more than 75% of the global semiconductor supply as of 1990. The transistor was invented at t Bell Telephone Laboratories (now known as Nokia Bell Labs) in 1947. Since then, semiconductor manufacturing in the U.S. has been a mixed bag. However, with foreign countries granting financial incentives to chip companies and U.S. firms outsourcing work overseas, Japan, Taiwan, China, and South Korea became manufacturing powerhouses.
New legislation aims to restore the chip manufacturing base, too. In June, The U.S. Senate passed the Innovation and Competition Act, which, among other expenditures, seeks to allocate $52 billion to semiconductor research, design, and manufacturing.
That same month, a senator from Oregon introduced the Facilitating American-Build Semiconductors Act (FABS Act), which seeks to create a tax credit for semiconductor manufacturing facilities. In September, the Biden administration considered enacting a national-security law – the Defense Production Act – to compel companies in the semiconductor supply chain to provide information about inventory and sales, according to Bloomberg.
Gearing Up
With the U.S. looking to become semiconductor self-reliant and the staying power of microchips, other industries are poised for growth. Manufacturing semiconductors involves a lot of equipment, components, and machine shops. Just as automotive OEMs employ subcontractors and suppliers across the globe, semiconductor manufacturing supports a range of businesses.
While domestic semiconductor manufacturing isn't likely to soon return to the heydays of the 1990s, there is a promising future.
"If semiconductors come back even as half as strong as they've been in the past, then we should reap some good rewards from that going forward," said Daniel Pierce, General Manager of Methods California covering the Los Angeles and San Francisco Technical Centers.
However, just as the auto industry learned lessons from previous supply shocks, those entering the semiconductor industry need to know from the past. Pierce said that some 7,000 machine shops served the semiconductor industry in the San Francisco area alone two decades ago.
The semiconductor market is very cyclical, with explosive booms and career-ending busts. The major U.S. semiconductor suppliers – the shops that outfit the fabricators that make chips – typically rely on subcontractors. Those agreements usually require CNC subcontractors to buy and stock raw materials. When semiconductor suppliers slow down, those partners are stuck with the costs.
"It drove a lot of people out of business," Pierce said. "That's not happened once, but several times to people in the bay area." While the area has diversified into the aerospace and medical fields, semiconductor machining is still viable. "When semiconductor comes back, these shops will gear up for it, but knowing it will drop again," Pierce noted.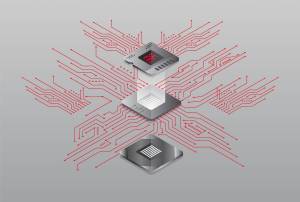 Adapting to job surges and dry spells is a critical skill set needed in the semiconductor manufacturing sector, according to Michael Tamasi, President and CEO of AccuRounds, a high-precision machine shop in Avon, Mass. The company has stayed successful in the semiconductor space partly because of its diversification – AccuRounds machines custom mechanical parts for various industries.
"I think what's important for a contract manufacturer is to make sure that you're not overly dependent on semiconductors or any other industry," he said.
Lean manufacturing techniques are essential too, Tamasi said, as continuous improvement, the ability to machine different materials, supply chain management, and certifications that ensure you have a solid quality management system.
Additionally, the shop uses multitalented machinists to keep parts moving. AccuRounds houses Swiss machines, lathes, mills, grinders, and other devices to process semiconductor parts.
Getting ready for a surge of semiconductor jobs is equally as crucial as varying your customer base.
"You have to be willing to expand your capacity when needed – ideally before it's needed – so you're ready for it, the demand can change pretty quickly," he said.
Many CNC shops supporting the semiconductor industry have learned those lessons, Tamasi said, and the industry is ready to shift back into production.
"I think we're riding a pretty good wave here, and it could continue for quite some time," Tamasi said.